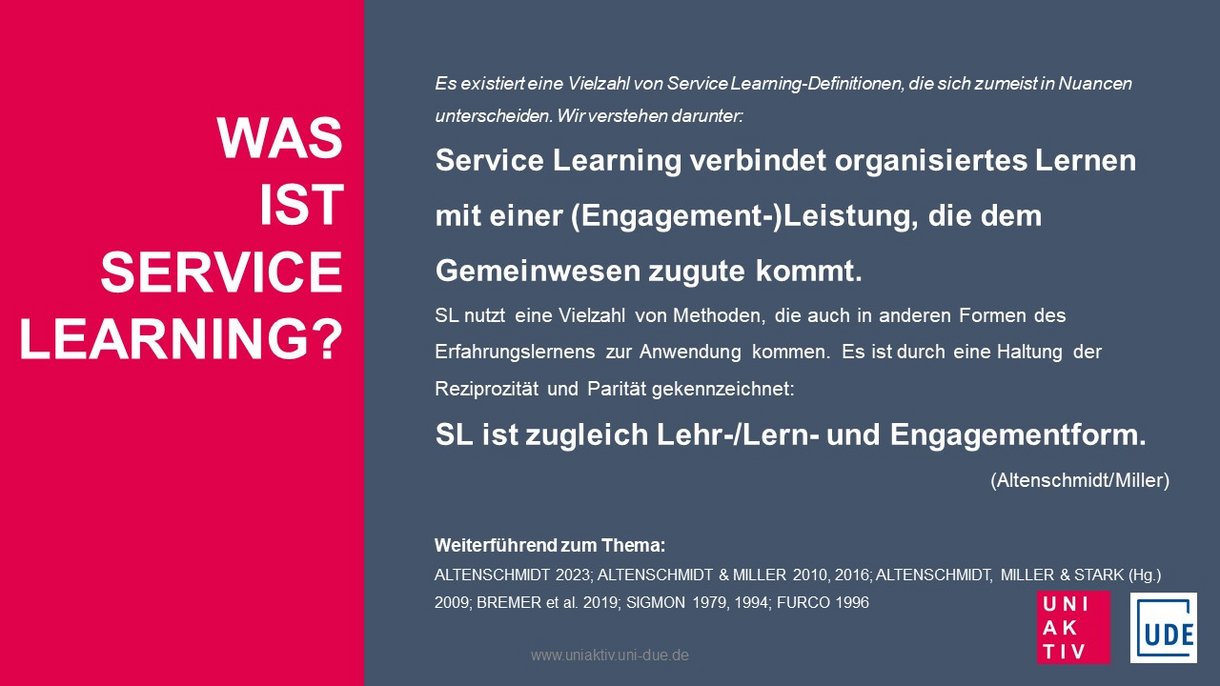 Mehr über Service Learning
Service Learning bindet gesellschaftliches Engagement in die (universitäre) Lehre ein. Es ist zugleich Lehr-/Lernansatz und eine Form gesellschaftlichen Engagements aus der Hochschule heraus. Service Learning lässt sich fachübergreifend und in den allermeisten Fächern umsetzen und kann vielfältige Engagements im sozialen, ökologischen und kulturellen Bereich integrieren. Didaktisch kommen vielfältig Elemente und Methoden des Erfahrungslernens zum Einsatz, insbesondere die Reflexion der studentischen Engagementerfahrungen. So eignet sich Service Learning als ein Baustein für die Vermittlung von methodischen Zukunftskompetenzen (Future Skills). Durch die programmatische Ausrichtung auf Erfordernisse und Unterstützung des Gemeinwesens sind Service Learning-Formate auch für die Hochschulentwicklung relevant und füllen Themen wie gesellschaftlicher Transfer und Third Mission mit Leben.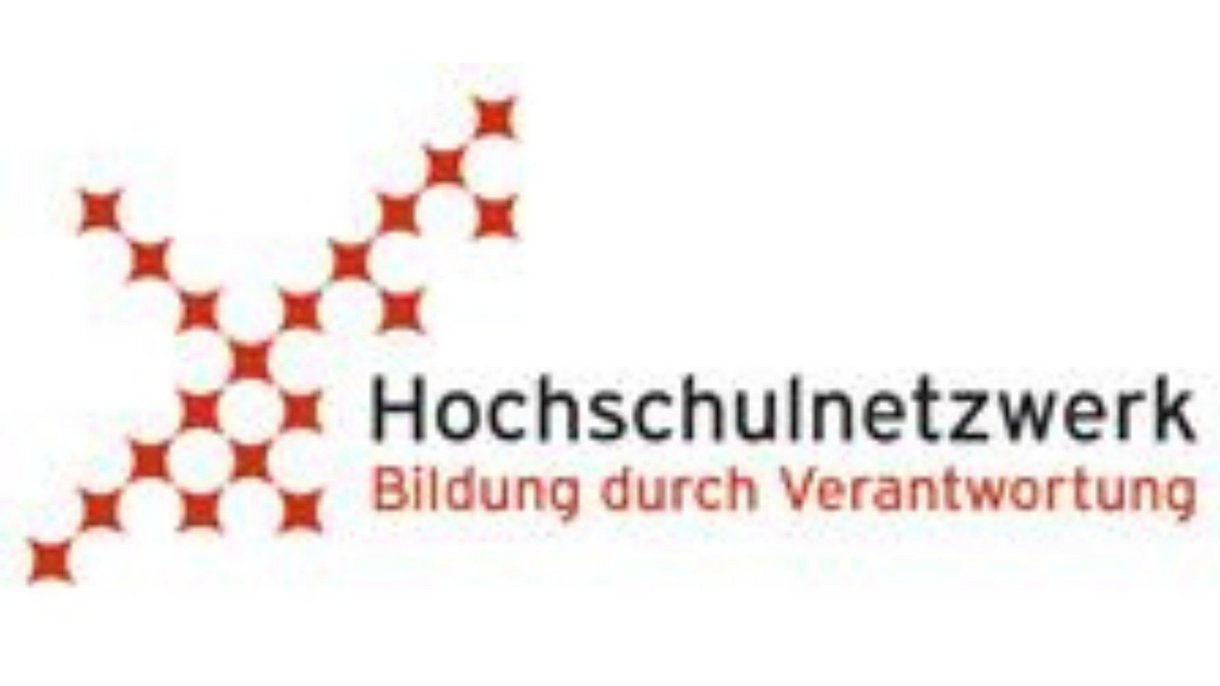 Hochschulnetzwerk Bildung durch Verantwortung
Die UDE ist eines von sechs Gründungsmitgliedern des Hochschulnetzwerks Bildung durch Verantwortung, welches innerhalb der letzten 10 Jahre über 40 deutschsprachige Hochschulen als Mitglieder gewonnen hat. Ziel des Netzwerks ist es eine "Kompetenz- und Austauschplattform zur Förderung des zivilgesellschaftlichen Engagements von Studierenden und Hochschulen" (Ziele & Missionen - Bildung durch Verantwortung) zu schaffen. Damit steht das Netzwerk im Einklang mit der Transferstrategie der UDE. Jährlich findet eine Tagung zu den Themen Hochschule und Zivilgesellschaft, sowie Service Learning statt, 2019 wurde diese in Essen ausgerichtet. Die Angebote stehen allen Lehrenden zur Verfügung.
Zum Hochschulnetzwerk
Benefits of Service Learning for...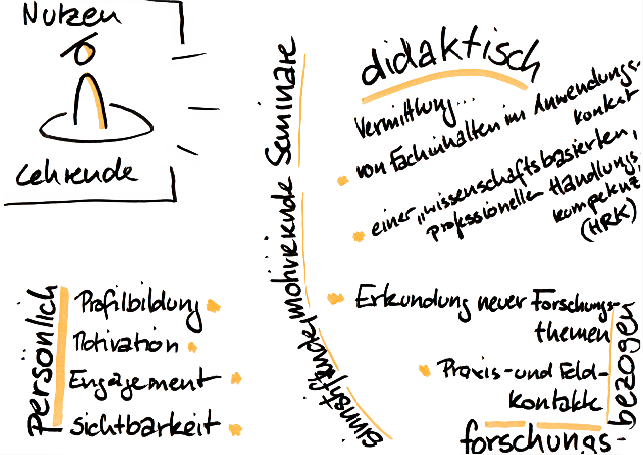 ... Lecturers:
The attraction and quality of their teaching increases.

They provide innovative project work through Service Learning.

They customize their lectures for undergraduate and postgraduate students.

They analyze the requirements of the praxis and therefore open new fields of research.

They provide an important impact on the profile of UDE

They gain access to the network of other Service Learning lecturers.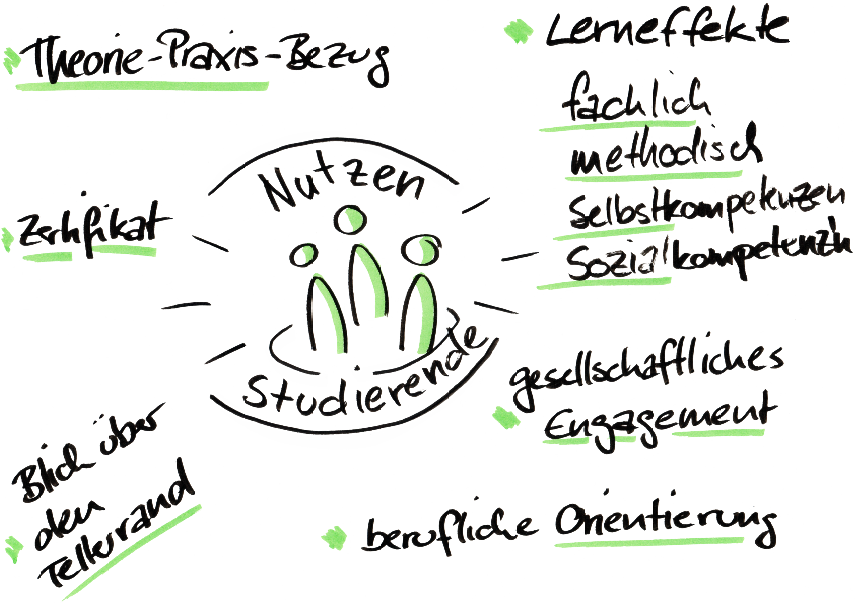 ... Students:
Your social commitment gives you the chance to experience a practice-oriented view to the modern job market. By experimenting with your academic knowledge, you strengthen your professional, personal and social competences. For your engagement UNIAKTIV will give you an official certificate which attests your social commitment. This may help you at job interviews or grant proposals. Besides that you will get credit-points within your studies by completing a Service Learning lecture.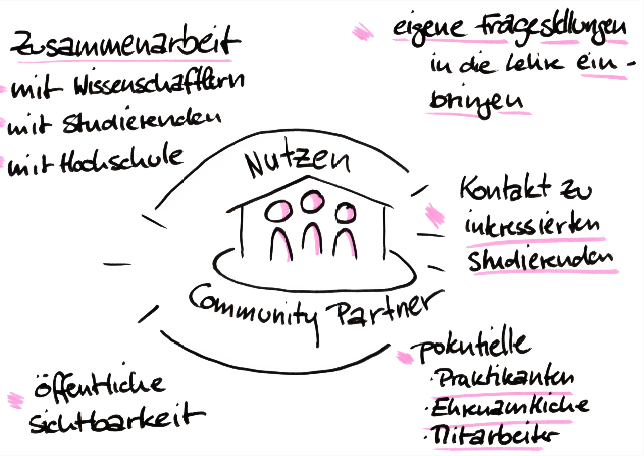 ... Community Partners:
Non-profit organizations, that are located in Duisburg or Essen, benefit from Service Learning lectures particularly. Plans and ideas, that have not been implemented yet because of too little financial resources, can be supported. Problems will be analyzed, and suitable solutions will be found, so that projects finally can be put into practice. Students work hard to help you and give important impulses with their academic knowledge. The exchange between community partners and universities lead to an important cycle of recognizing community's needs and finding solutions. Besides that NPOs gain special attention by the public relations of UNIAKTIV.